Senate Majority Leader Mitch McConnell on Thursday said he has not been to the White House since August because of its lax policy on the coronavirus.
McConnell made the comments shortly after a press conference, following President Trump's diagnosis with the coronavirus.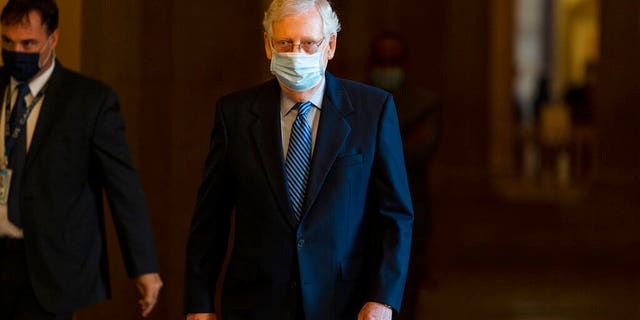 Despite being in constant communication with the president, the Kentucky Republican said he hasn't been to the White House since August 6.
"My impression was their approach to how to handle this is different from mine and what I insisted that we do in the Senate, which is to wear a mask and practice social distancing," McConnell said.
INFECTIOUS DISEASE EXPERT WARNS TRUMP STILL ISN'T OUT OF THE WOODS IN COVID-19 BATTLE
He reiterated the comments at a second event later in the day, saying
…
Read More