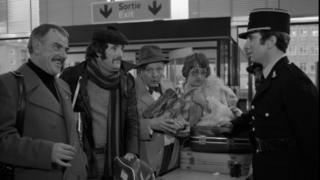 Loud swearing broadcast to the nation following a Gareth Edwards try and panic after a presenter passed out during a live radio show.
Sound engineer Richard Cobourne describes working at Cardiff's Broadcasting House (BH) during its early years as feeling like "pioneers".
"You almost thought, if something went wrong, it would be patched up without anyone noticing," he says.
BBC Wales is leaving its Llandaff home of 54 years for a new city centre base.
Central Square studios in Cardiff go live
Cardiff Central Square – its transformation
It was where a distinctive form of Welsh broadcasting was developed – with the BBC's longest-running drama Pobol y Cwm originally filmed there and the reception area doubling as an airport for cult classic film Grand Slam.
National news output also started taking
…
Read More