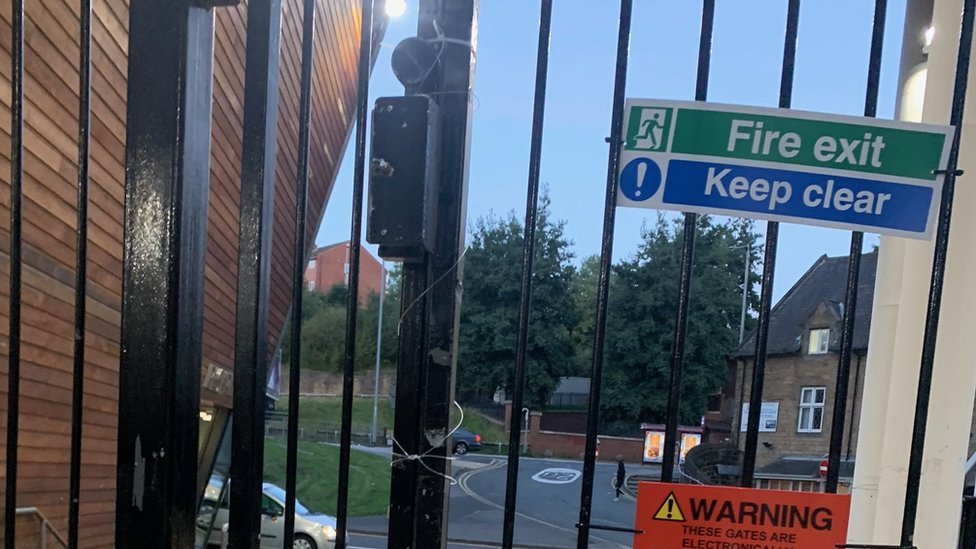 The parent of a Leeds university student said he was "furious" that a fire exit at his son's accommodation had been tied shut with cable ties.
Marsden House on Burley Road, Leeds, is home to about 900 students.
Ryan Gleeson, whose step-son is studying at Leeds Beckett University, posted a photo of the secured gate at the halls and alerted the fire service.
IQ Student, which manages the building, said it was investigating and student safety was its "highest priority".
West Yorkshire Fire and Rescue Service said it had "resolved the issue" after attending the site on Monday.
IQ Student said the gate was "one of several escape routes from the building and is 2m away from
…
Read More