officine gullo serves the outdoor kitchen
A breakfast at dawn, cocktails by the pool after a swim or a gourmet dinner under the stars; the perks of an outdoors kitchen are elevated with Officine Gullo. From the composition of furniture to the selection of a wide range of appliances, tailor-made solutions are crafted to combine the customer's tastes and culinary habits. From the pizza oven to the grill, the cooking area becomes as personalized as the cook's taste.

linear kitchen composed of built-in barbecue Gullo Professional Grills, in a UK project
all images courtesy of Officine Gullo
The Outdoors Kitchen becomes the heart of the house as convivial moments and culinary activities harmonize together with the sophisticated, exclusive and fully customizable designs. The modular appliances of italian-based brand Officine Gullo can be freely positioned according to needs in order to ensure utmost comfort while cooking any meal as the refrigerator, washing and food preparation are all designed to guarantee functionality and style.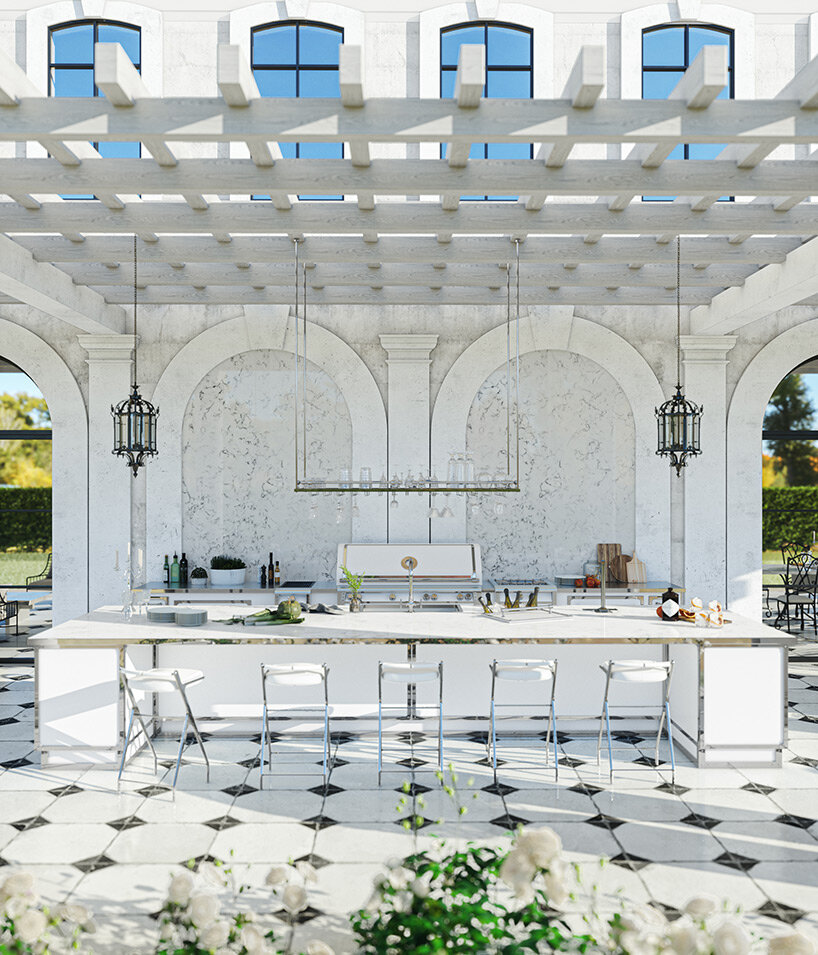 the surfaces can be painted in any color from the RAL range, in addition to custom colors available on request
the kitchen structure can be personalized in any custom color
The kitchen is characterized by the use of high-quality AISI 316 stainless steel, known for its anti-corrosive qualities. The material has a low ferrous component offering durability, resistance as well as an elegance capable of enhancing any furniture aesthetic. For personalization, the kitchen steel structure can be painted in any color from the RAL range – in addition to custom colors available on request – and enriched with brass finishes.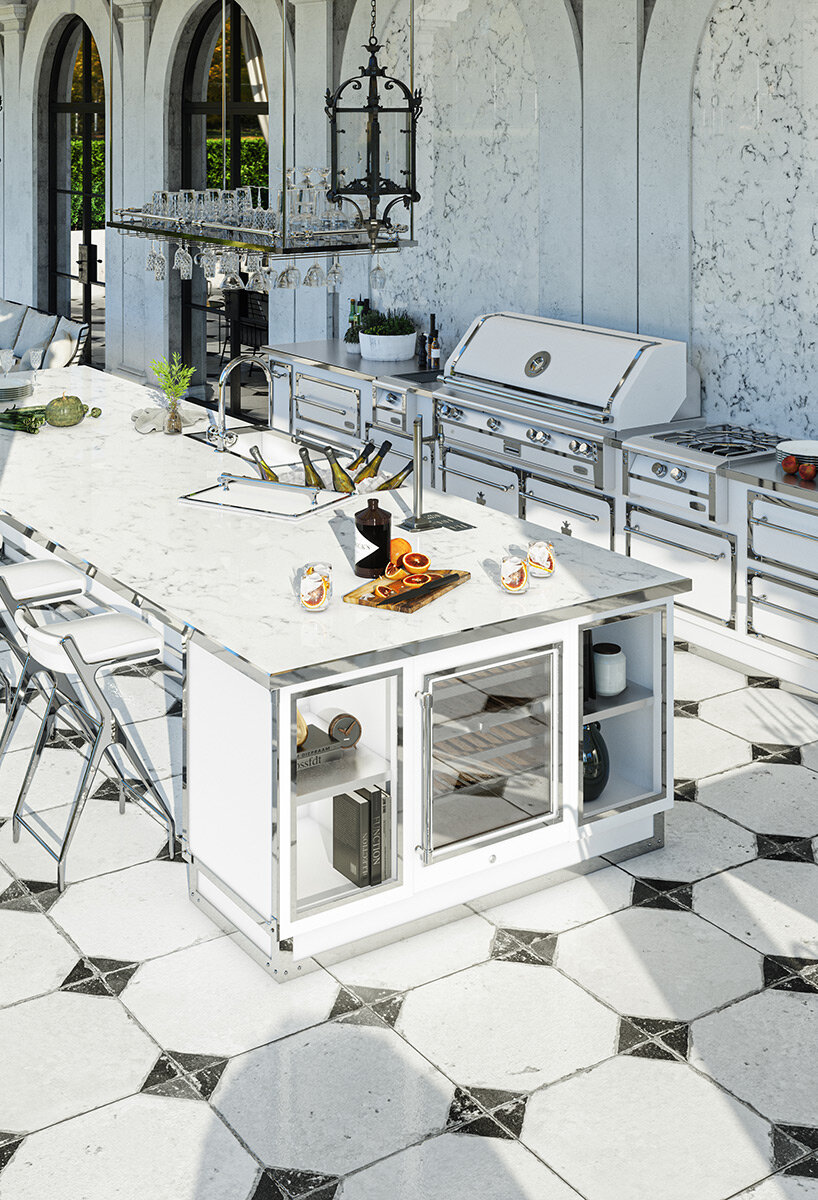 Officine Gullo appliances enable home cooks to experiment up to 15 different cooking methods
the design blends grills, wine coolers, pizza ovens, taps and more
For that summery barbecue season, Gullo Professional Grills, the motor of the Outdoor line, blend a legacy of craftsmanship through the highest quality systems. The brand's barbecues embrace countless culinary possibilities, providing an entire kitchen in a single suite. Thanks to an array of accessories, Gullo Professional Grills enable home chefs to experiment up to fifteen different cooking methods, from the usual grilling to smoking, steaming or frying. To add to that, after removing the grills, a fry top, pasta cooker or even a wok ring can be inserted – and off begins
The composition of the cooking area can be completed by various modular elements including ice boxes and makers, integrated refrigerators, wine coolers, pizza ovens, warming drawers, beer dispensers, as well as taps, sinks and accessories such as side cookers, grills and maxi burners.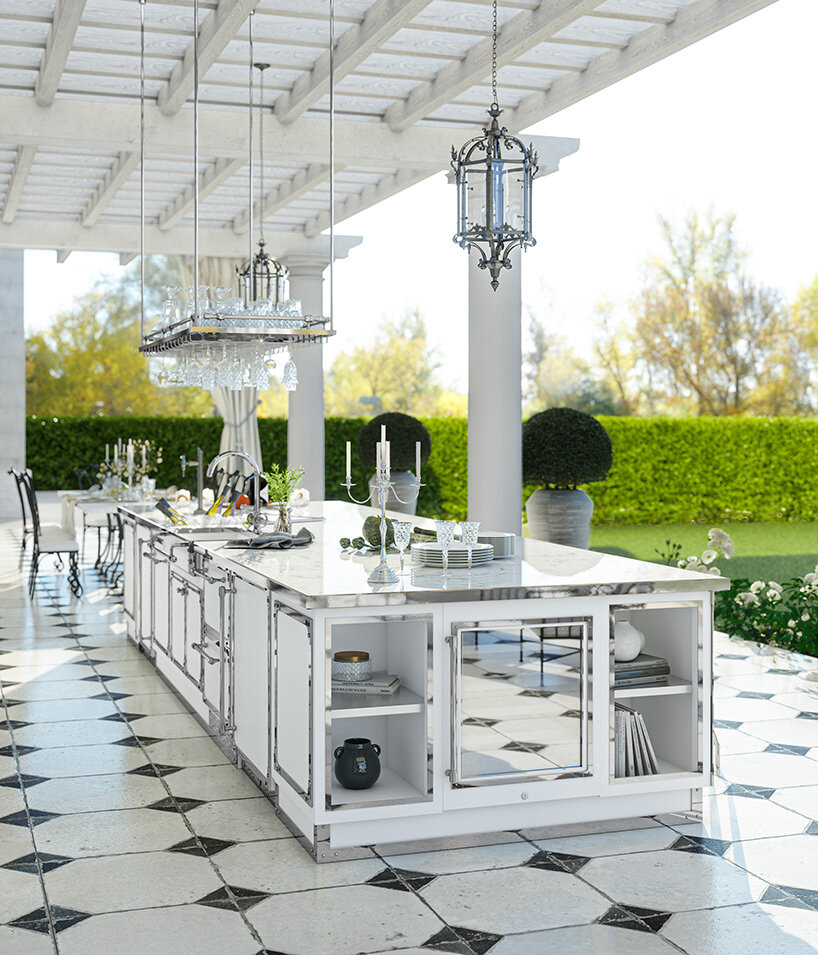 the design is characterized by the use of high-quality AISI 316 stainless steel, known for its anti-corrosive qualities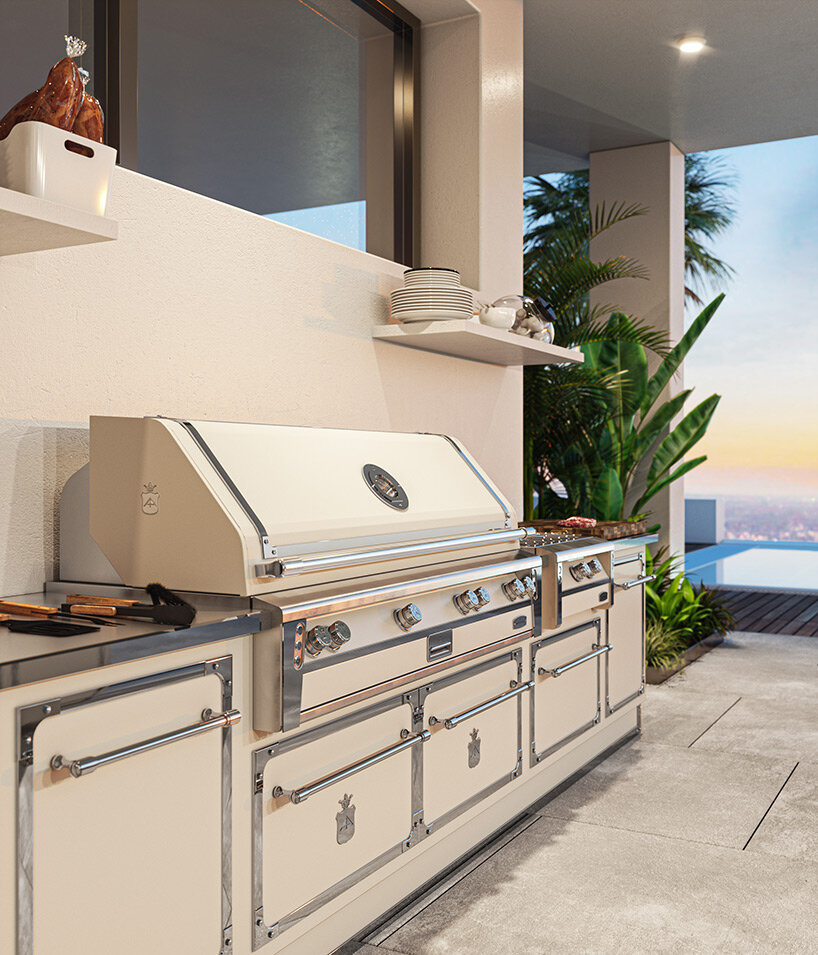 pizza ovens, warming drawers, beer dispensers, as well as taps, sinks and accessories complete the outdoor area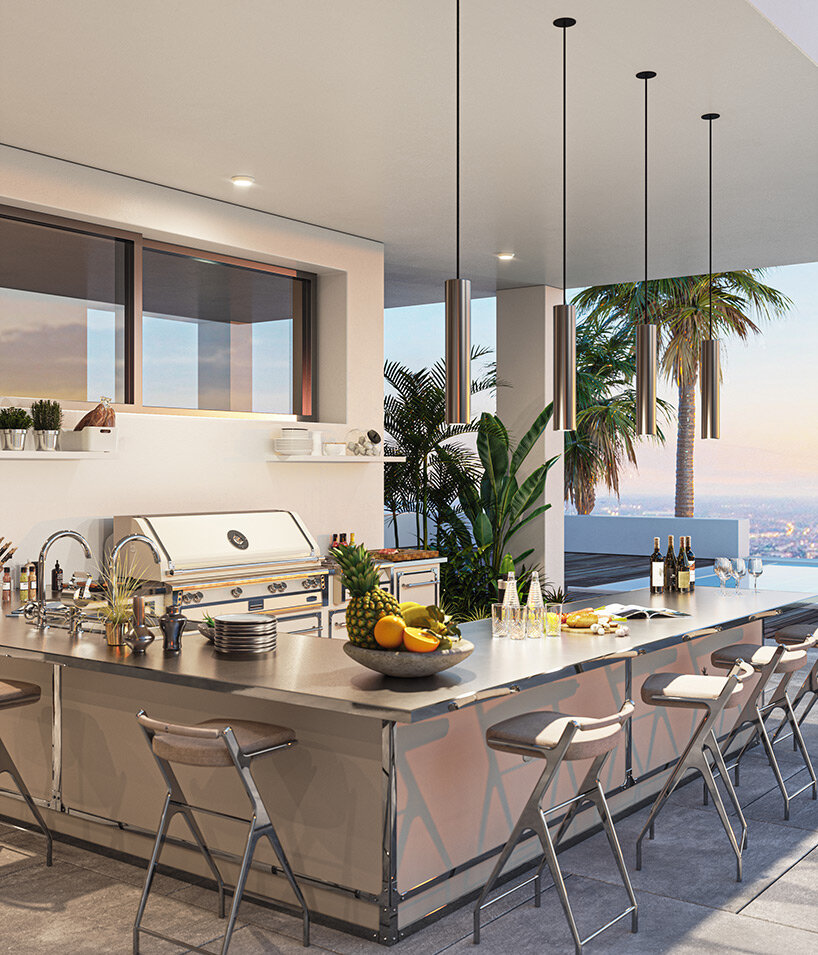 a wine cellar, storage drawers and shelves accompanied by steel stools upholstered in leather in California, USA