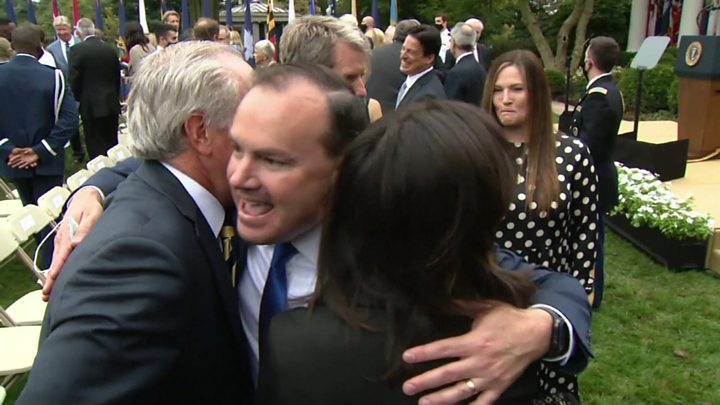 US President Donald Trump's tweet on Friday confirming that he and his wife had tested positive for coronavirus shocked the world.
With Mr Trump now in hospital, there are growing questions about how the pair were exposed to the virus.
A crowded Rose Garden event is coming under intense focus – the ceremony on 26 September where Mr Trump formally announced his nomination of the conservative Amy Coney Barrett for the Supreme Court. The World Health Organization says it commonly takes around five to six days for symptoms to start after contracting the virus.
Footage from the scene showed few attendees wearing masks. The seating was not set two metres (six feet) apart, while some bumped fists, shook hands or even hugged one another in greeting.
…
Read More